02
May
2018
|
15:20 PM
America/New_York
Horizon Blue Cross Blue Shield of New Jersey Again Earns a Top Ten Company Ranking From DiversityInc Magazine
Horizon Blue Cross Blue Shield of New Jersey (Horizon BCBSNJ) has been named a DiversityInc Magazine Top Ten Regional Company for Diversity, ranking #5 for 2018. The recognition was announced last night as part of an recognition annual dinner in New York City where the magazine also unveiled The DiversityInc Top 50 companies list.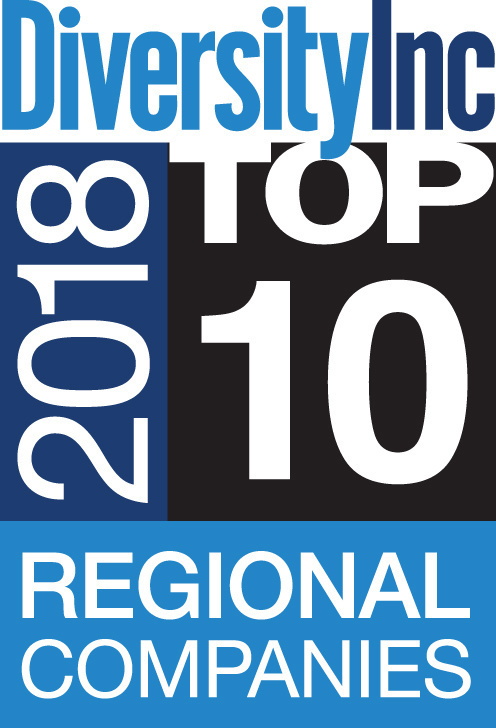 Alison Banks-Moore, Chief Diversity Officer at Horizon BCBSNJ, said this marks the eighth straight year that the company cracked the top ten in the regional rankings. "Horizon is a company that thrives and prospers because our workforce is richly diverse, uniquely talented and committed to excellence," she said. "Diversity empowers our company to better solve problems, achieve peak performance and effectively serve our customers who live in one of the nation's most diversely populated states."
The DiversityInc Top 50 list, issued yearly since 2001, recognizes the nation's top companies for diversity and inclusion management. These companies excel in such areas as hiring, retaining and promoting women, minorities, people with disabilities, LGBT and veterans. Each company's rank is based on DiversityInc's extensive annual survey and driven by recruitment, talent development, senior leadership commitment and supplier diversity.
About Horizon BCBSNJ's Diversity programs
Horizon BCBSNJ has instituted a wide variety programs designed to promote diversity within the company including: paid minority internships and manager development programs, as well as a Diversity Council and minority leadership programs. To learn more about Horizon BCBSNJ and its diversity efforts, visit: www.horizonblue.com/diversity.
###
About Horizon Blue Cross Blue Shield of New Jersey
Horizon Blue Cross Blue Shield of New Jersey, the state's oldest and largest health insurer is a tax-paying, not-for-profit health service corporation, providing a wide array of medical, dental, vision and prescription insurance products and services. Horizon BCBSNJ is leading the transformation of health care in New Jersey by working with doctors and hospitals to deliver innovative, patient-centered programs that reward the quality, not quantity, of care patients receive. Learn more at www.HorizonBlue.com. Horizon BCBSNJ is an independent licensee of the Blue Cross and Blue Shield Association serving more than 3.8 million members.